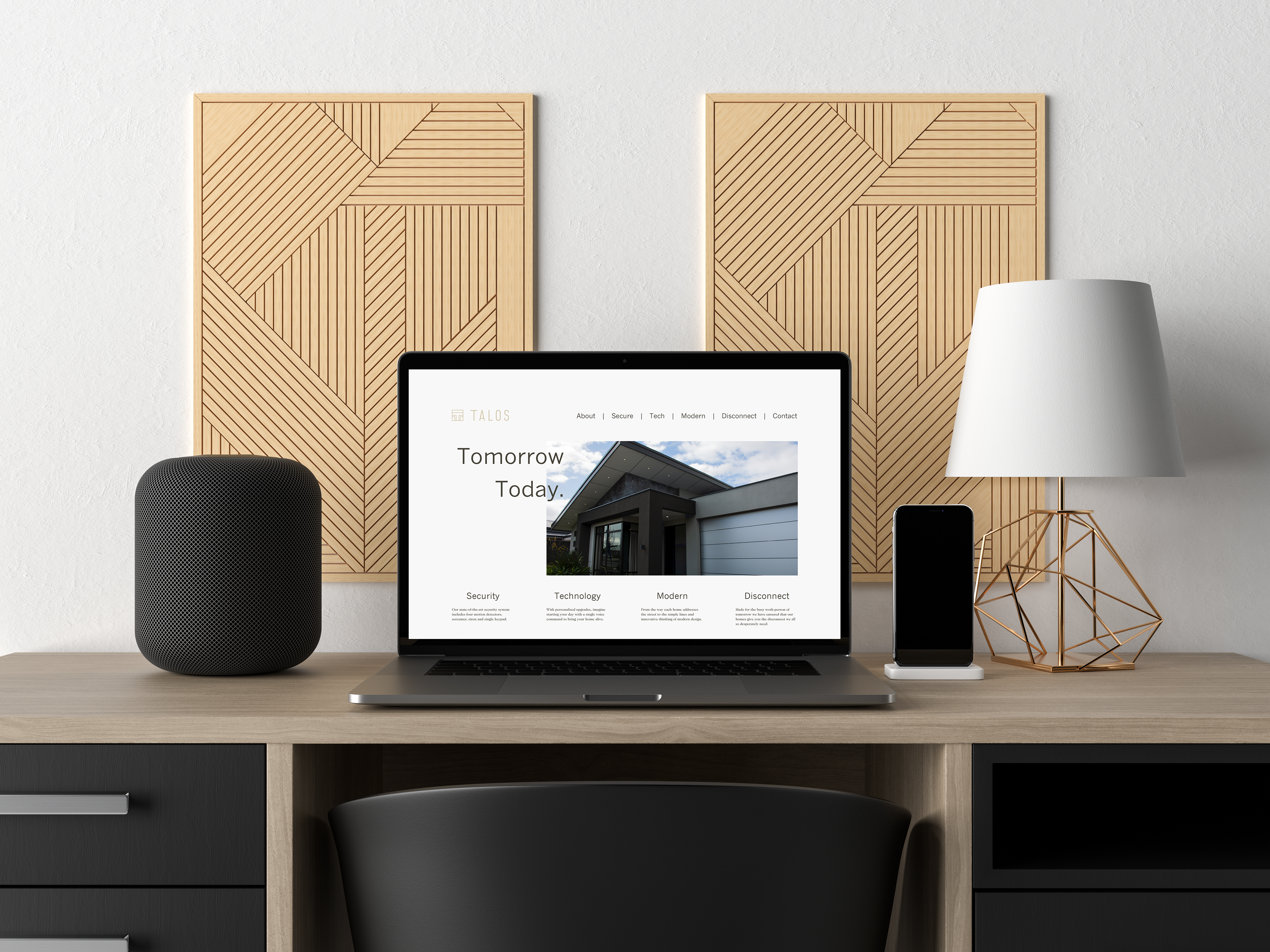 Talos Housing Estate Branding
The brand identity, conceptualisation, and visualisation of a prestigious housing estate. The purpose of the brand was to be a Housing Estate which is future proof, safe and modern.

This project was made in start of the financial year in 2019 at Curtin University. From the name, to strategy to copy, to points of difference, and so much more every part of this identity was crafted with love, precision and care. All these assets were designed to meet my brand objections, to look modern, and slightly futuristic without being too invasive.