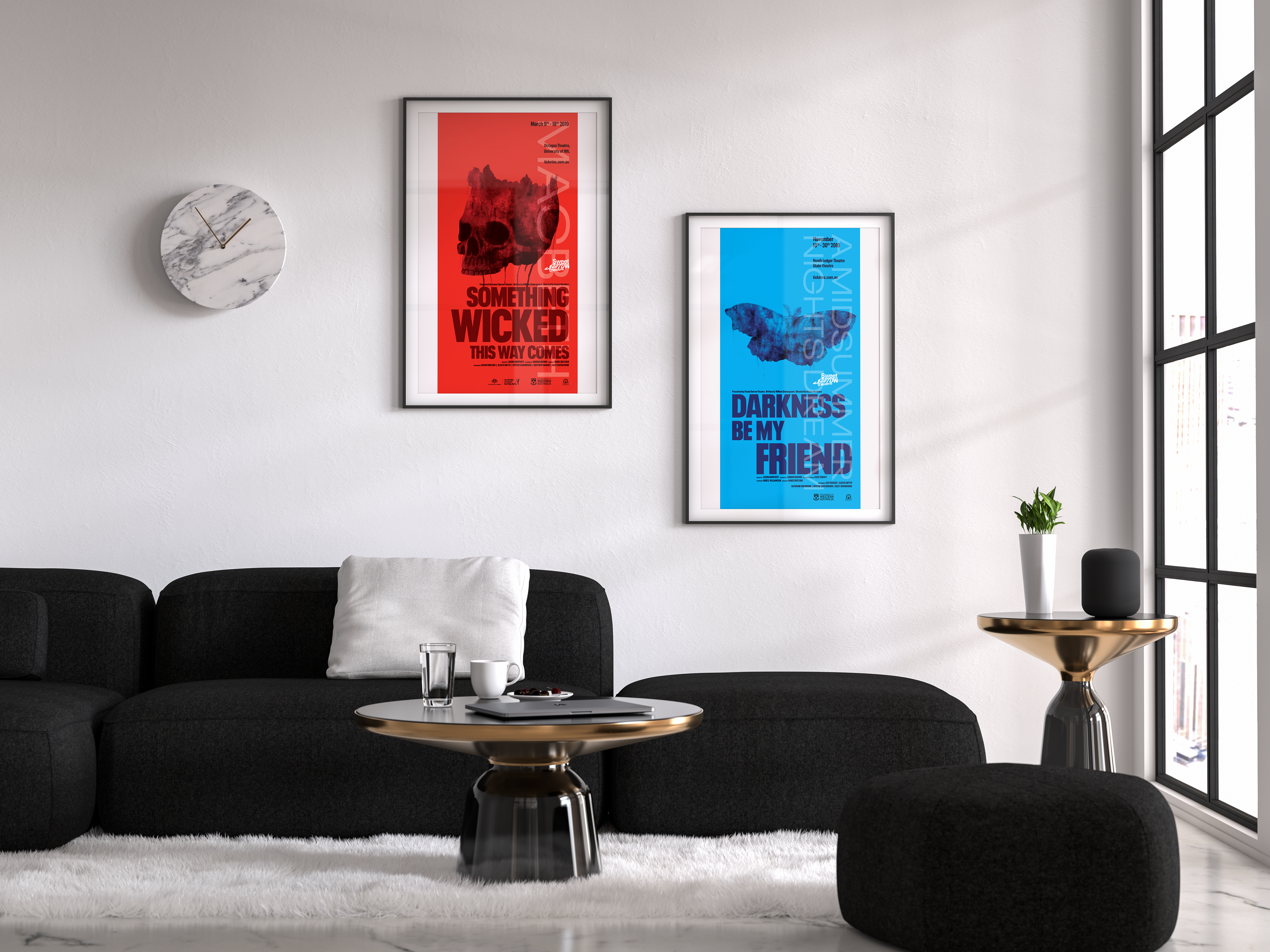 Sweet Sorrow Theatre—Branding
The brand identity for a modern Shakespearean theatre. This design was to be unique and fresh.
The purpose was to attract a new target audience to Shakespeare's work by making in modern and more visually appealing. 

This project was made in end of 2018 at North Metropolitan TAFE, previously know Central Institute of Technology. The alternative logotype creates this new perspective both literally a figuratively which is how the theatre wants to represented to their potential audience.  The site was made to be sustainable, via use of colour and single page design. The posters were painted digitally and composed in InDesign. Macbeth having the skull and crown being one and A Midsummer's Night Dream, having the silhouette four lovers faces in the fairy's wing.