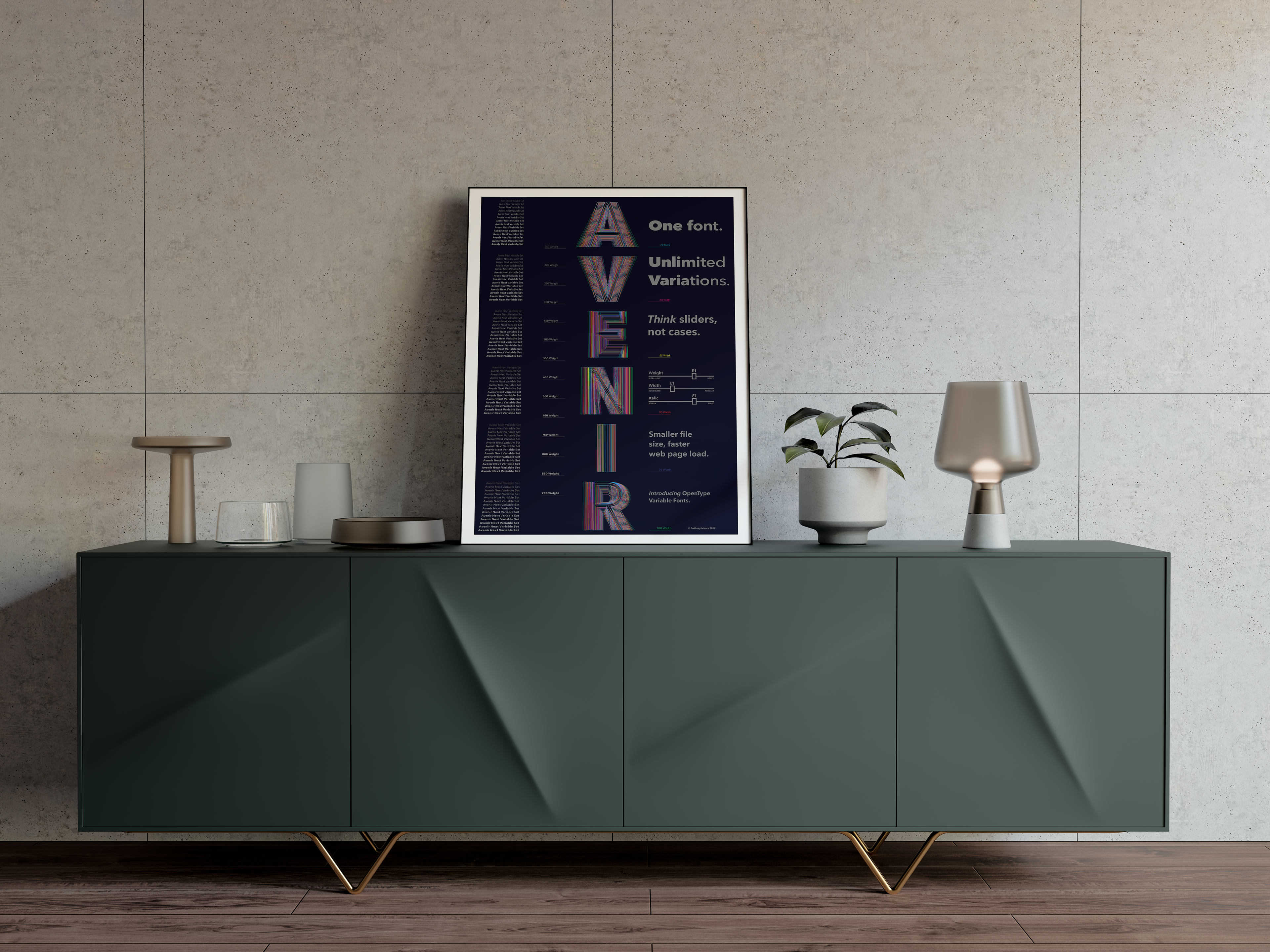 Variability & Typographic Voice— ISTD 2019 Posters
Based on ISTD 2019 brief. These typographic were made to promote adoption of variable fonts and to spread awareness of their potential, by showcasing them as typographic tools with fluid design spaces. 

This project was made in September of 2019 at Curtin University. These posters were design to be beautiful unique desirable posters on type that interest the viewer and make them research more on variable typefaces in their own time.